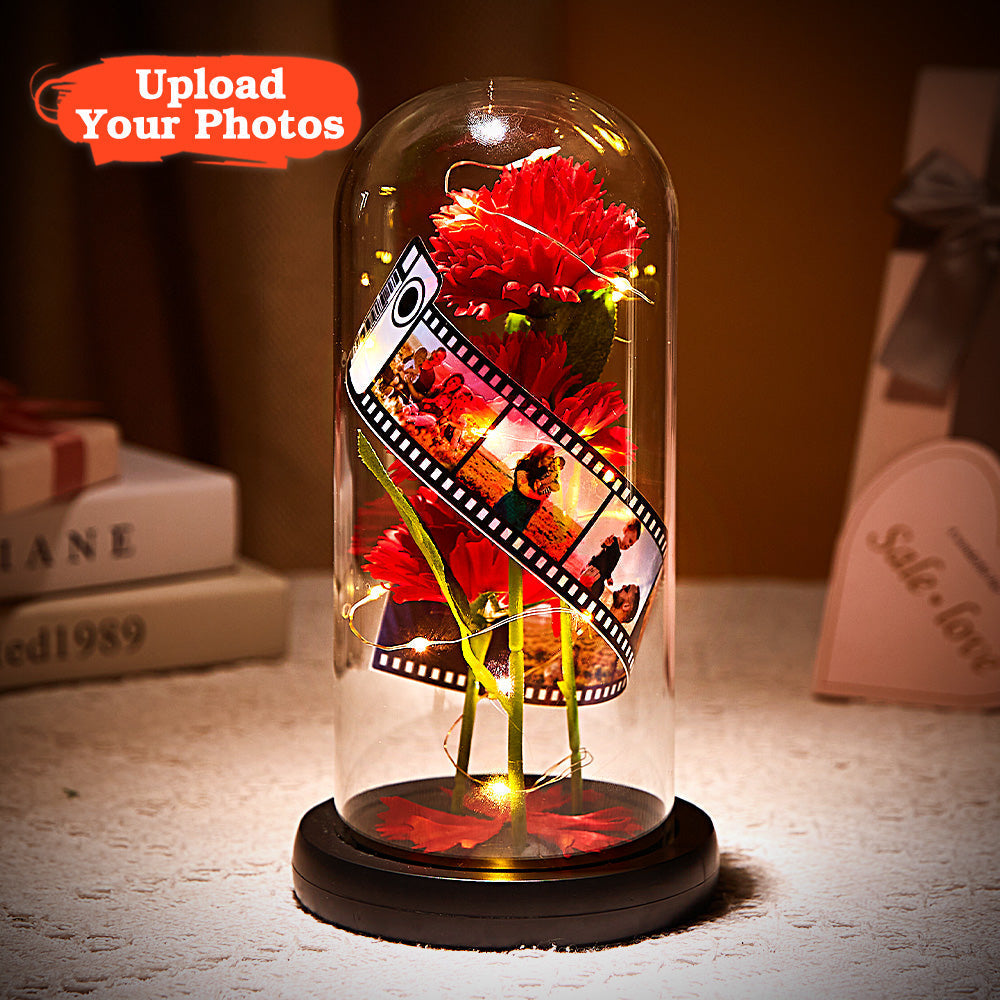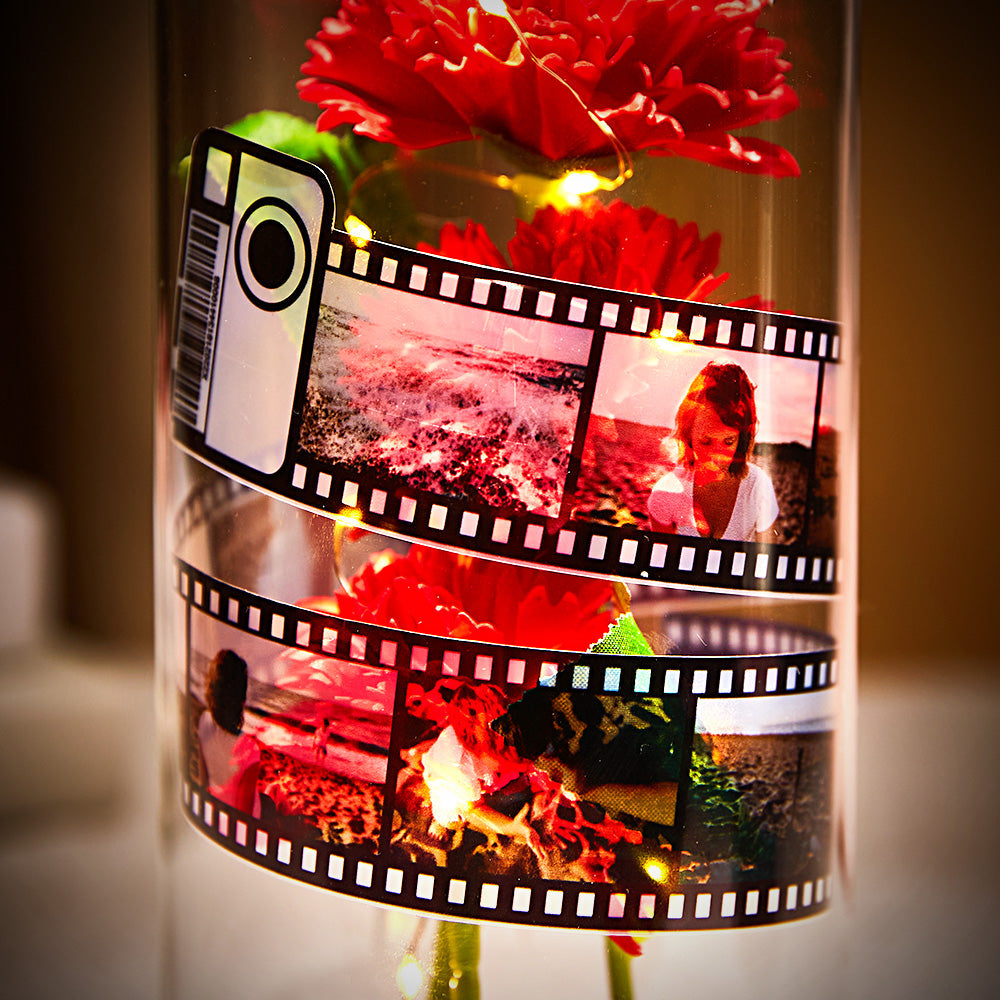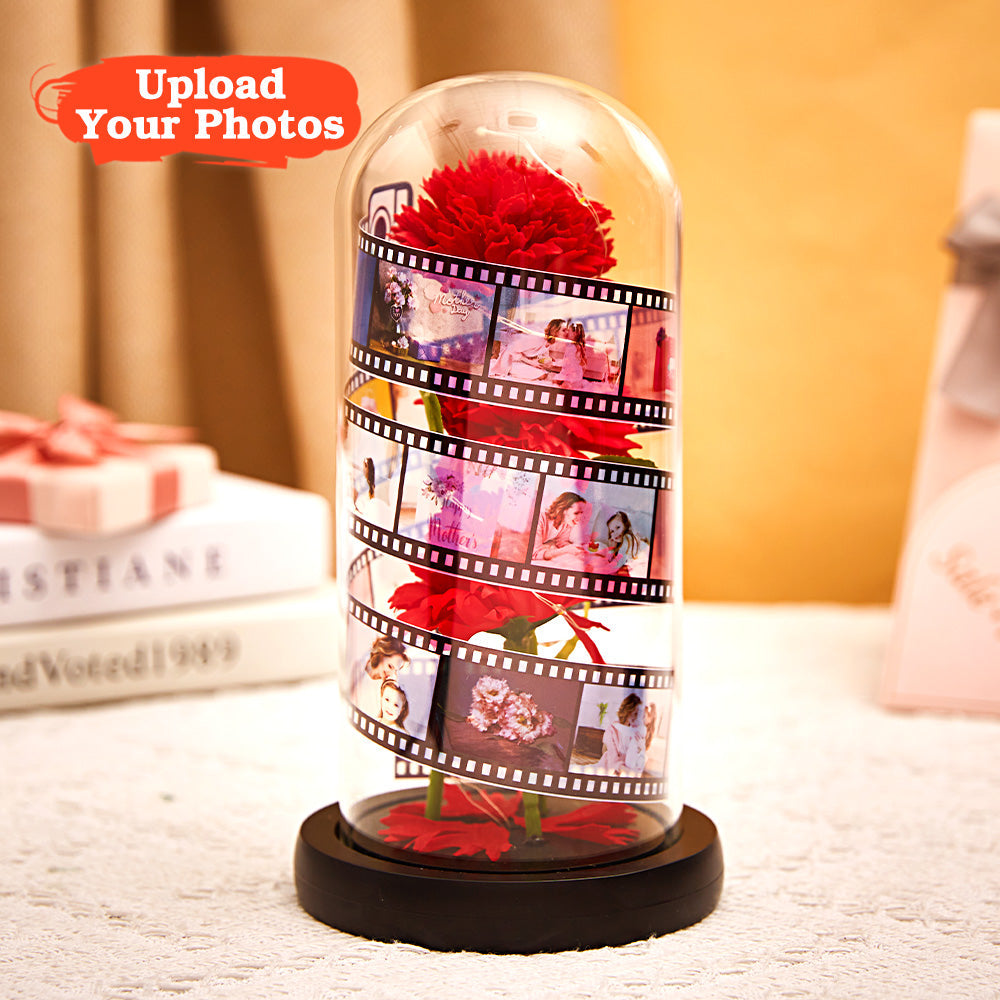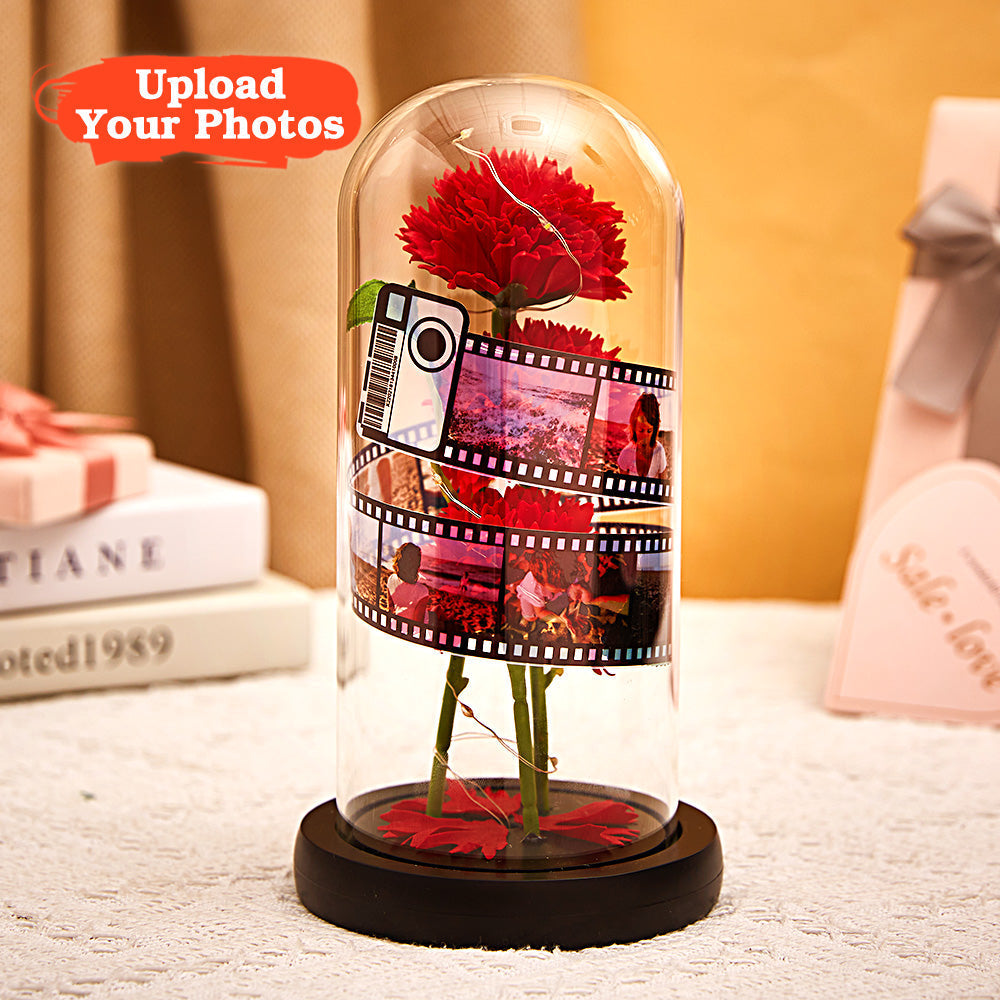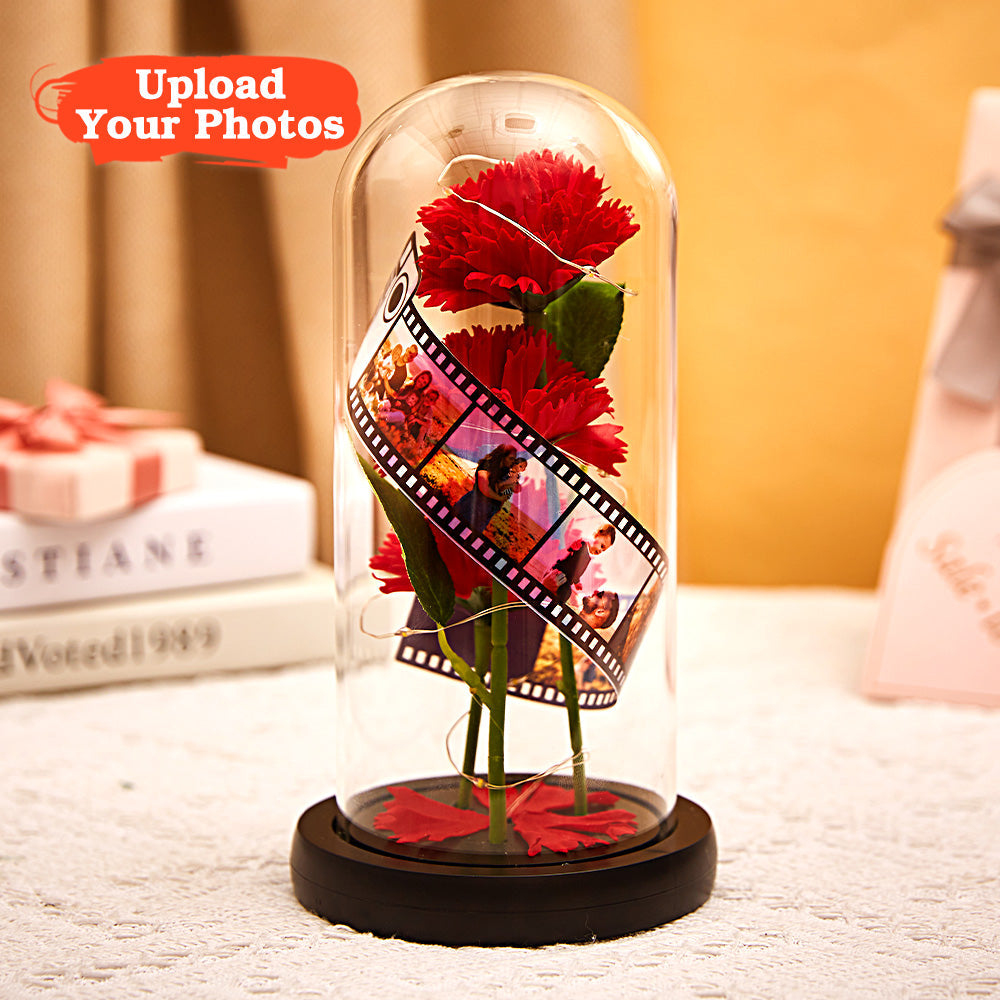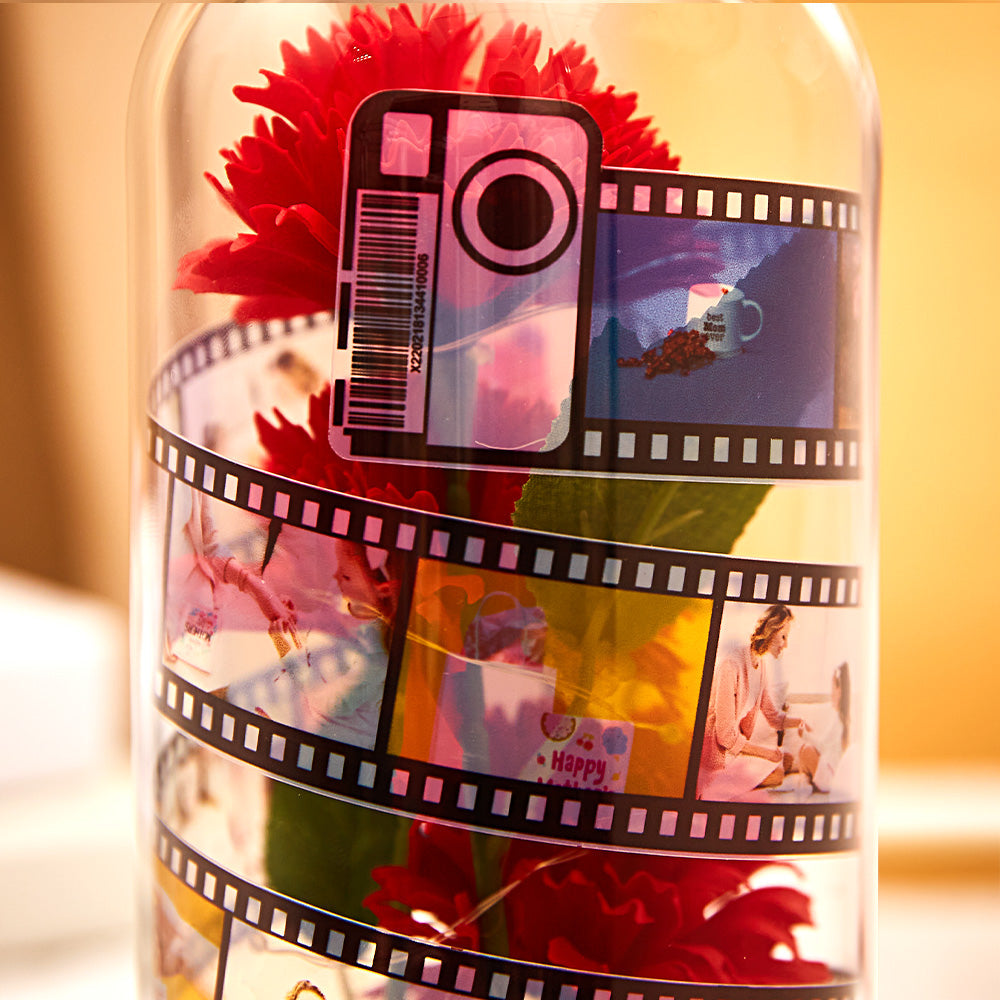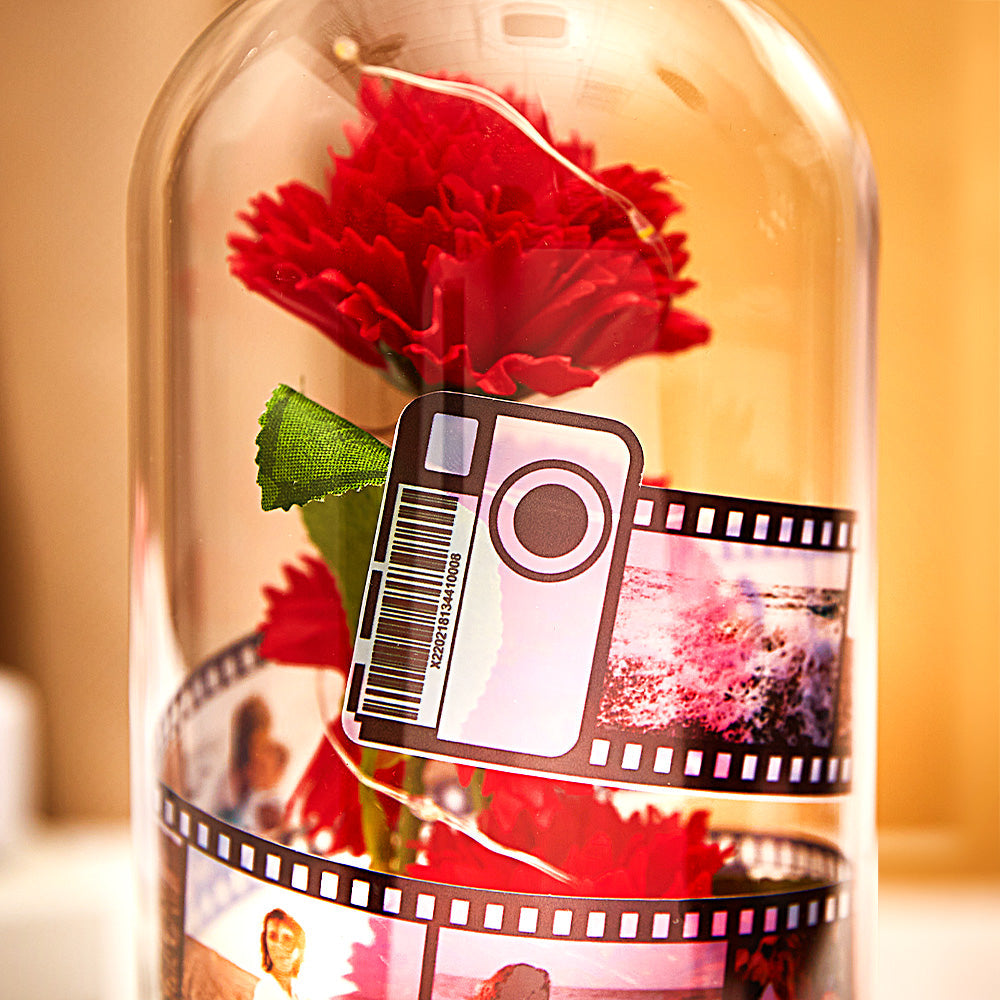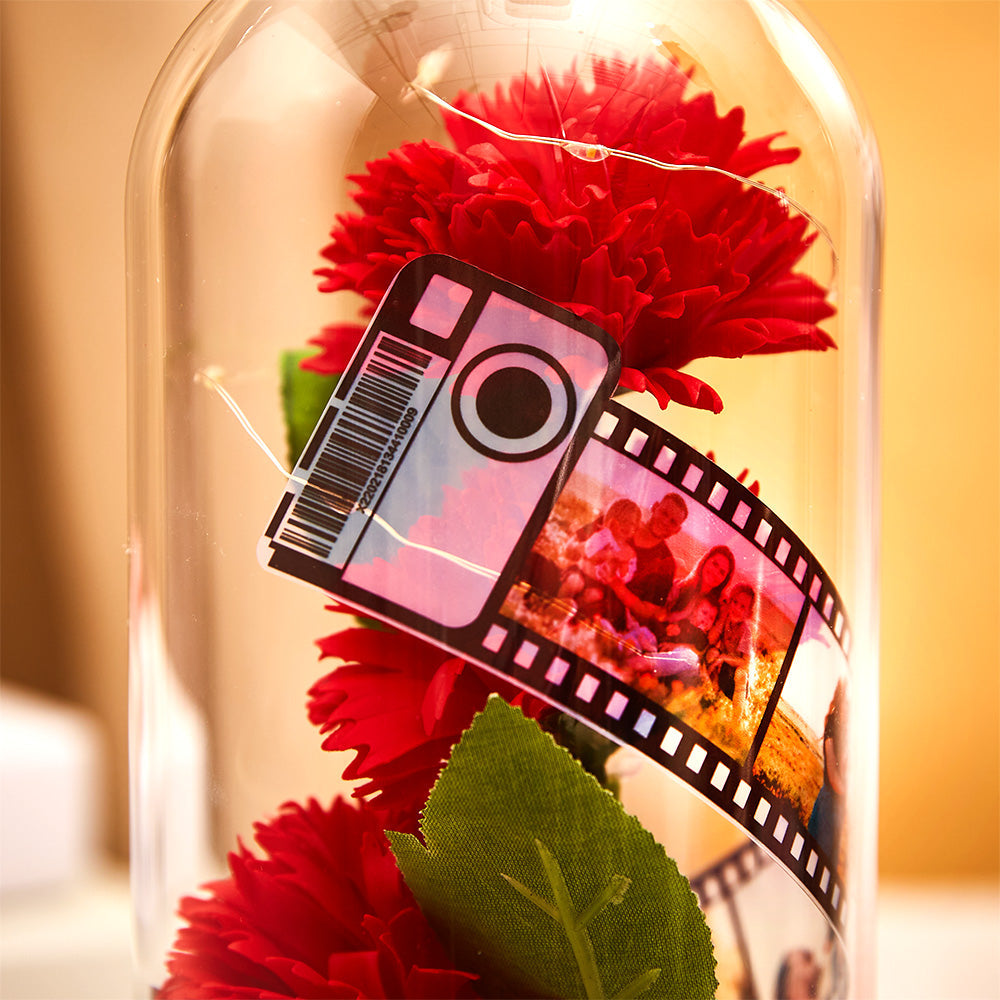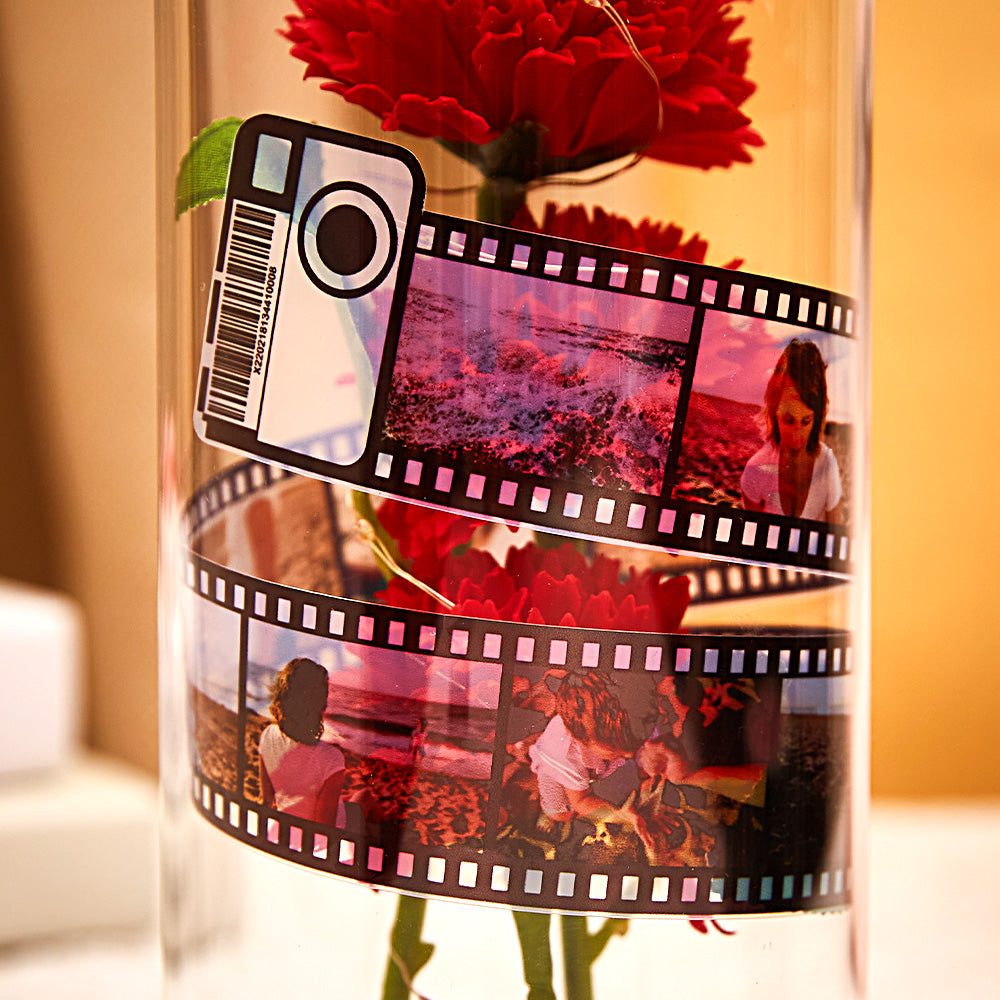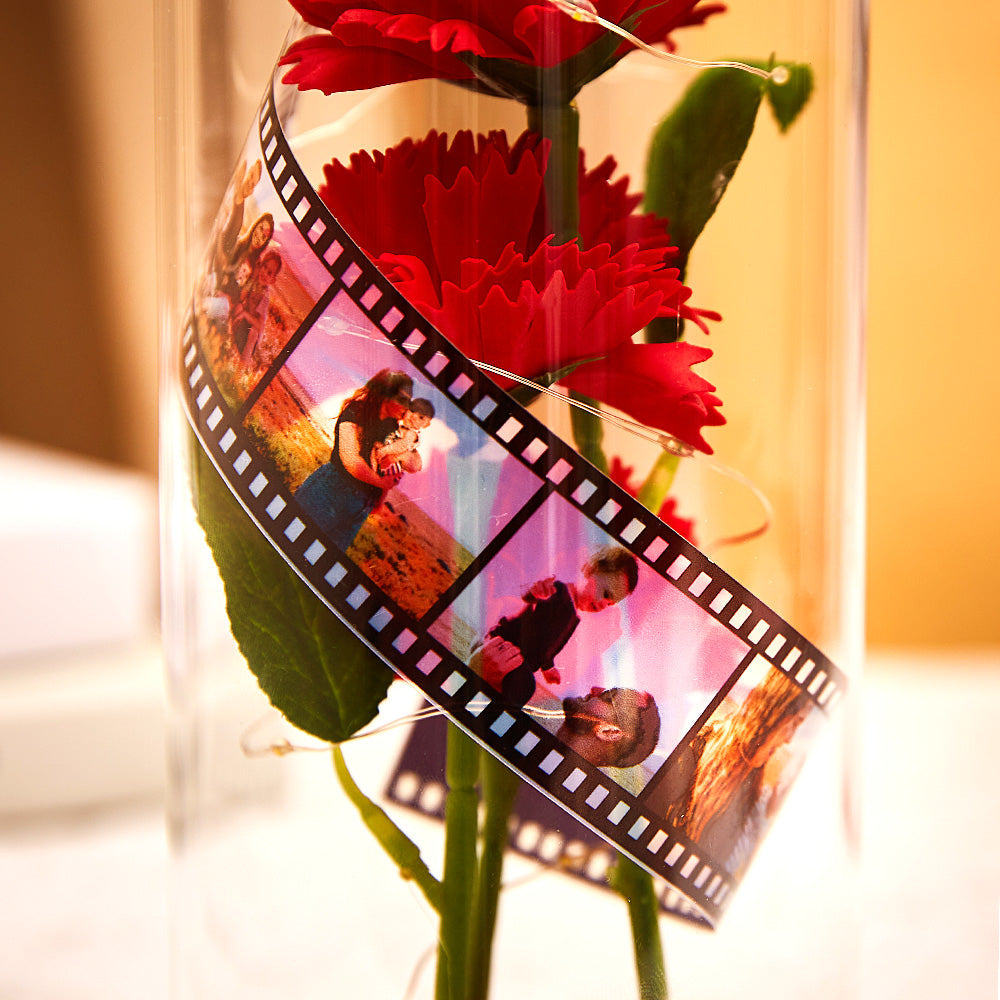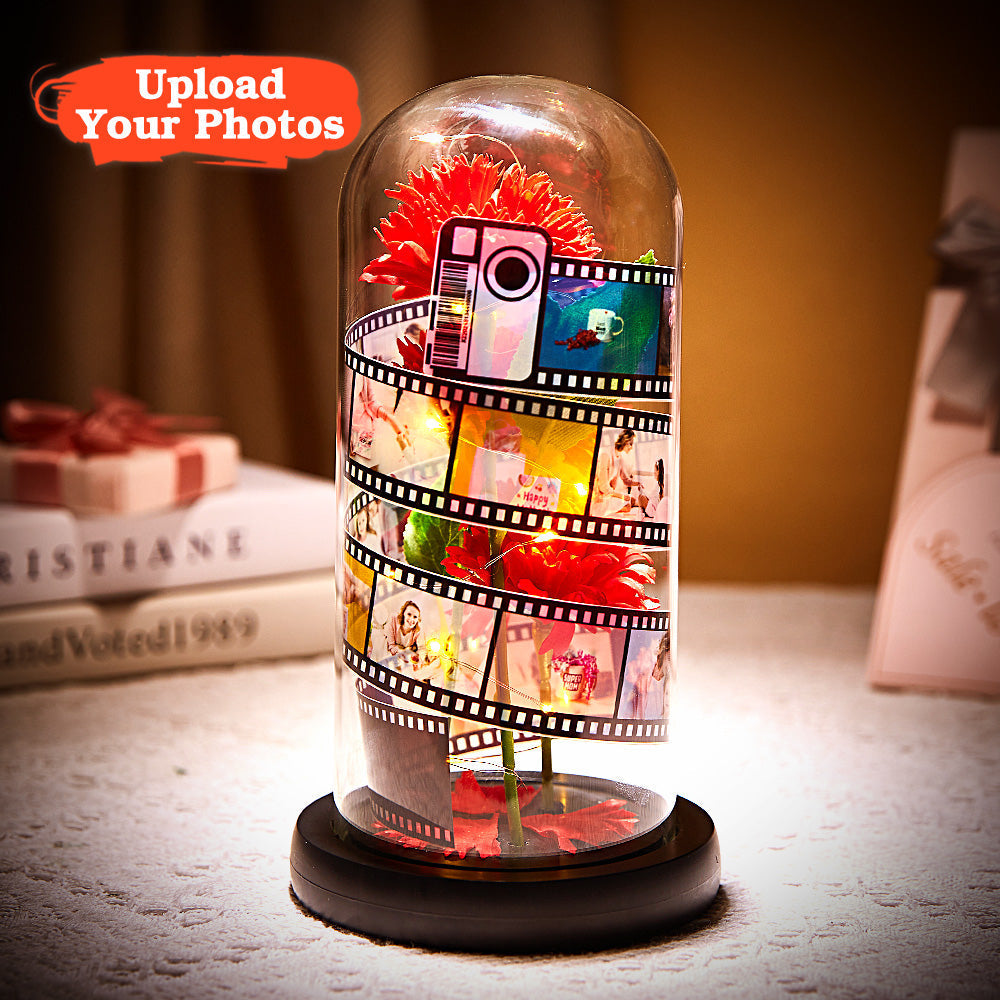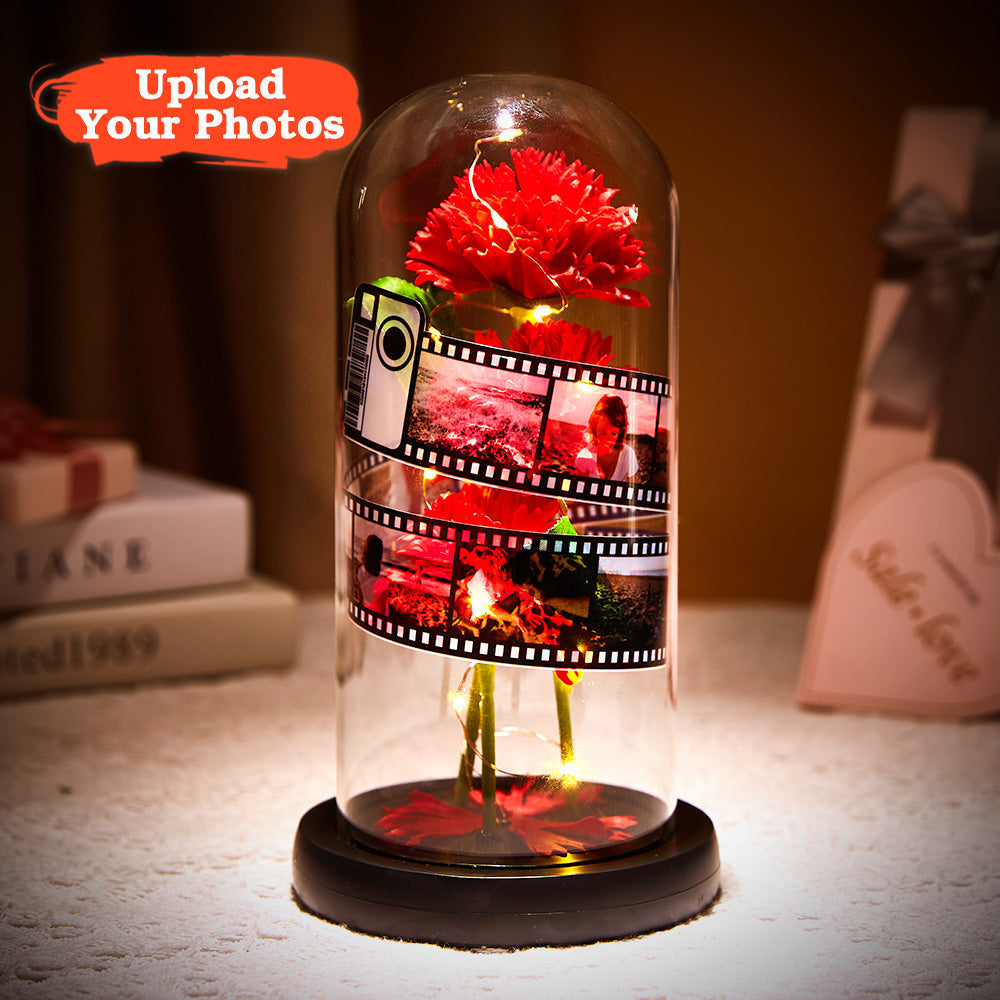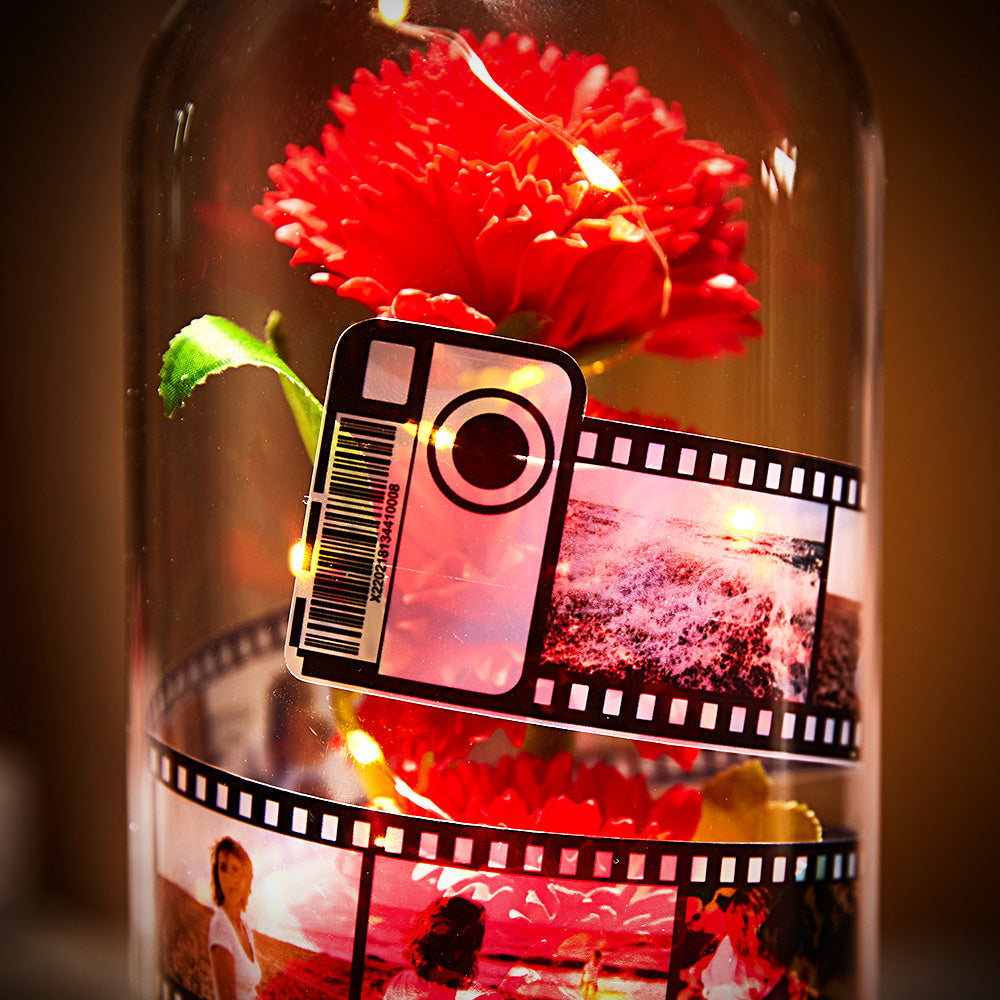 Custom Carnation Flower in Glass Led Lamp Photo Album with Film Black Base Gift for Mother's Day
---
Red carnations symbolize worship, passionate love, expressing thoughts, and wishing mothers a long and healthy life. It can also be used as an elegant home decor item for your dining room shelf! You can put film in roses and turn "precious memories" into the most exquisite keepsakes. 5-20 pictures can be customized, please upload a rectangular picture, otherwise it is easy to cut off the text or background when customizing.
Because of the little prince's cherishing and cherishing, he carefully placed his carnations in the glass cover.
The base is made of high-quality plastic, which is relatively stable, not easy to fall, finely processed, smooth and burr-free, and has a good look and feel.
The glass cover is made of borosilicate glass, which is resistant to high temperature, more transparent and free of impurities.
Glass flower carnations are ideal for Mother's Day gifts and accessories. It is also a romantic gift for mom for Christmas, birthdays and anniversaries.
Product size: 11.5cm*23cm Product packaging size: 13cm*13cm*25.5cm
Customized exclusive memory personalized movie album, movie carnation night light can be used as birthday, anniversary gift, wedding gift, commemoration, mother's day, father's day, Valentine's Day, Christmas gift.
Note: After receiving the product, you need to open the rose glass cover and stick the film on the glass cover!
This item takes 3-5 business days to craft by hand.